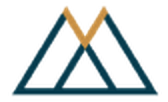 THE smartest way to INVESTMENT HAPPINESS
VESBOLT is an asset management group that thrives at the highest levels of proprietary trading. We work with advanced financial players in the industry, utilising expertise, experience and proprietary trading technologies to deliver maximum profits at minimal risk. VESBOLT has over 15 years of experience in offering private fund management services, and more than 20 years of experience in financial quantitative analytics and trading.
As an investor, you will find that when moneymaking brilliance combines with personalised solutions, your dreams can become reality. Join us on this exciting journey to investment happiness!
Unrivaled talent for making our investors happy
Rest assured that in VESBOLT you have allies who are trustworthy and committed to your investment goals, equipped with superior financial expertise and experience, and strengthened with awe-inspiring proprietary assets dedicated to the sole purpose of enlarging your wealth and expectations.
Learn More
We combine our personal capital with yours
At VESBOLT, we emphasise personal accountability. We believe in managing our investors' accounts with utmost care, and to ensure that our traders act responsibly, we require that they invest their own funds together with our investors'. Whichever your chosen portfolio strategies, you can thus rely on vigilance and driving commitment to enlarging your returns over time.
We currently offer 12 portfolio managers that investors can choose from, Newsflash, PrimeFactor, Inspecto, Victorious, etc. They employ a mix of both algorithm and manual trading methods as part of profit-making strategy.
View Portfolios Performance
Accountability, transparency, & maximum operational efficiency
We work with our partners to ensure that our business operations are transparent, and clients know exactly how we handle their investments. The right structure, together with clear procedures, enable our team to focus on what they do best – generate income on your behalf.
View Our Partners
Building on our achievements thus far, we intend to continue pushing the boundaries of trading expertise and technology, support the markets we operate in, and help our investors achieve their financial dreams.
Chief Investment Officer, VESBOLT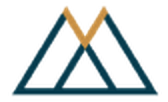 WE HAVE A STRONG TEAM
Our team consists of professional traders and technologists with vast experience in handling large sums of money, ability to assess and react swiftly to market changes and proven track record.
WE KEEP YOUR FUNDS SAFE
To ensure transparency of money management and movement, all client funds are held in segregated accounts at tier 1 UK, Switzerland & Australia Banks, which use secure encryption technology for online transactions.
WE ARE REGULATED
The VESBOLT business is approved and licensed under the auspices of The British Virgin Islands Financial Services Commission.
WE HAVE LOYAL CLIENTELE
We manage over US$100 million A.U.M for clients spanning 28 countries. Total funds under management and client base continue to grow.
WE VALUE TRANSPARENCY
Clients enjoy full disclosure in the way your money is handled. You can access your trading accounts anytime and receive daily/monthly statements on how your account is performing.
WE EMPHASISE PROFITS
Our trading methodologies and strategy are carefully calibrated to ensure successful outcomes. We invest our own money into each portfolio, which means we trade with total commitment for maximum returns.
Find Out More