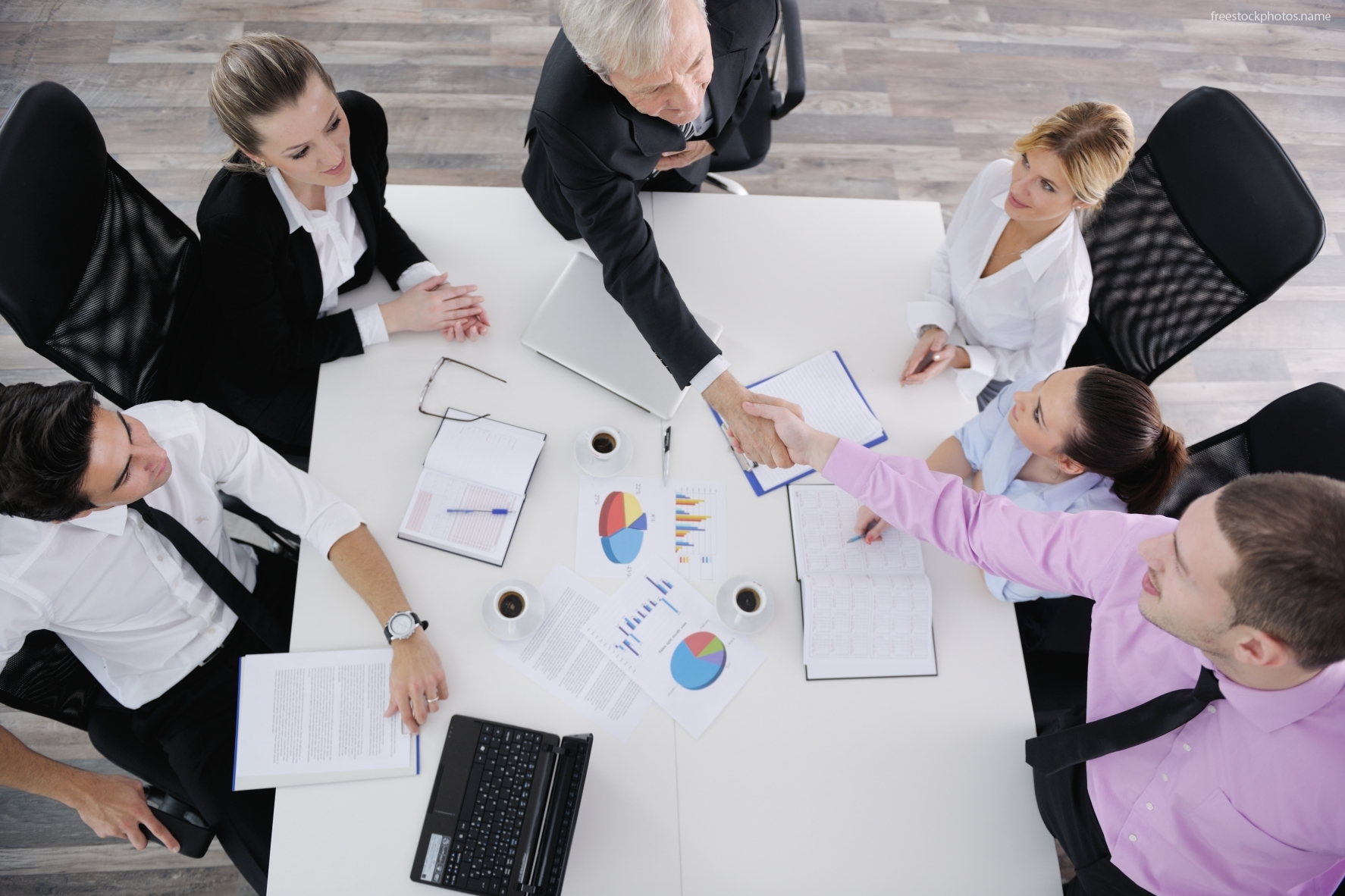 Regulatory Certifications
Licensed and approved to help you achieve investment happiness
We have the license to thrill. VESBOLT is regulated by the Financial Services Commission of the British Virgin Islands.
Our executing bank (Swissquote Bank) holds a banking licence issued by its supervisory authority, the Swiss Federal Financial Market Supervisory Authority (FINMA), and is a member of the Swiss Bankers Association. Under this framework, and in accordance with the Swiss banking act, Swissquote clients around the world benefit from Swiss banking standards, including privileged deposits per creditor in case of a bank default. In the unlikely event of bank default, client funds are legally protected up to 100 000 CHF and returned directly to the client.
Our list of preferred broker partners are committed to keeping your investment secured. They follow strict guidelines by the authority and this gives our clients assurance that any funds held with these brokers are secure all times. Most of our broker partners from UK and Australia hold top tier financial licenses under UK FCA, Australia ASIC and/or Dubai DFSA to ensure reliability, transparency and safety of funds. All clients' fund are held at segregated accounts at tier 1 banks.
Join us as we head relentlessly towards a shared vision of endless profit opportunities.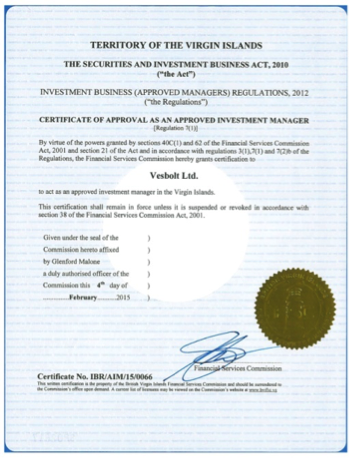 BVI Financial Services Commission
Vesbolt Ltd. is authorised and regulated by the British Virgin Islands Financial Services Commission as an Approved Investment Manager.
License number: IBR/AIM/15/0066
The BVI Financial Services Commission is an autonomous regulatory authority responsible for the regulation, supervision and inspection of all the British Virgin Islands financial services. The Commission fulfilling international commitments to the prevention of international white collar crime while safeguarding the privacy and confidentiality of legitimate business transactions.
British Virgin Islands
Where financial dreams can grow freely
Vesbolt is incorporated and licensed in the British Virgin Islands (BVI). This allows us to manage the funds with minimal constraints, and clients to access and use their investment without governmental restrictions that may exist in their home countries.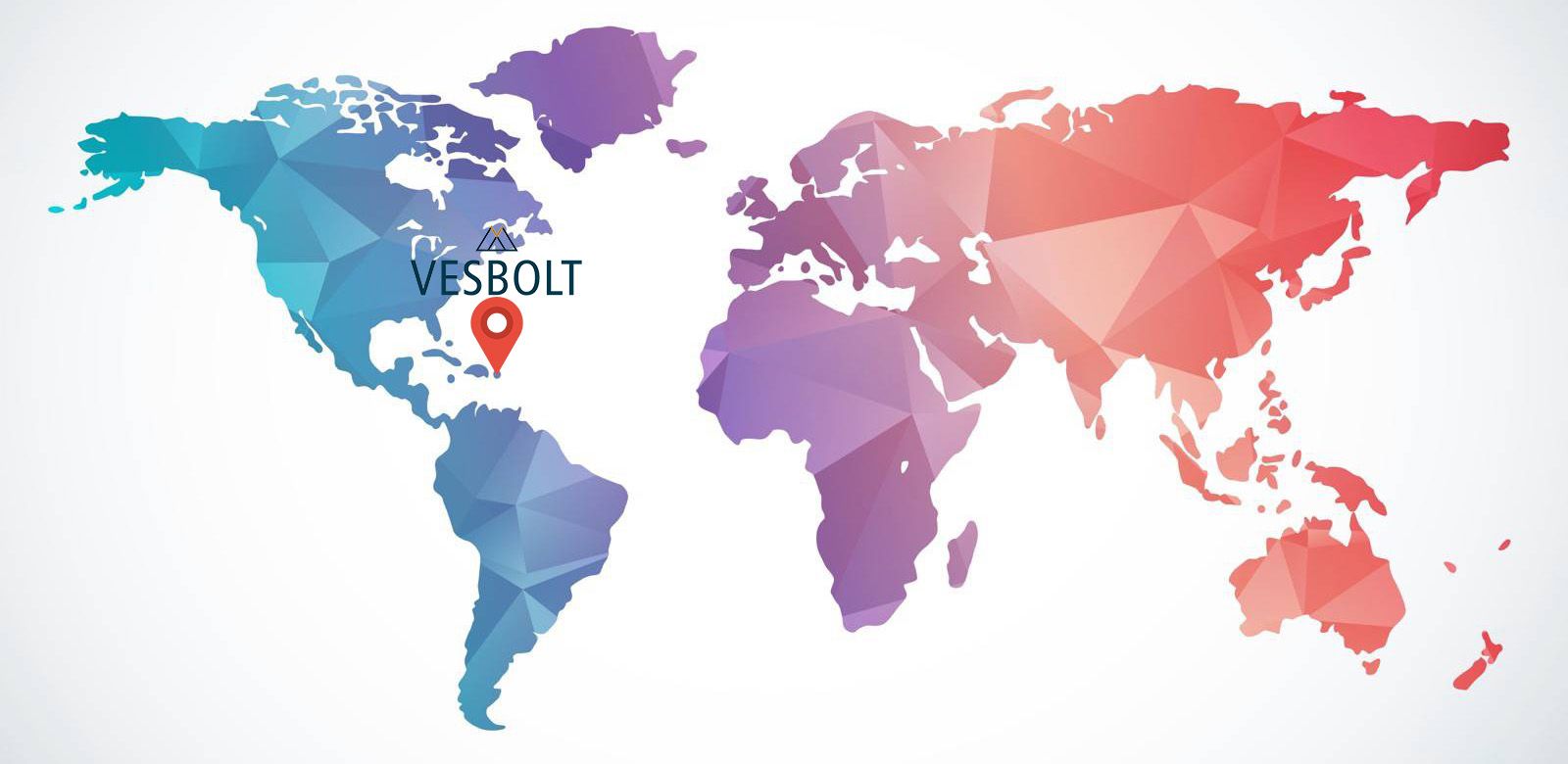 Why the British Virgin Islands?
Recognized & Trusted
The BVI is a British Overseas Territory and a leading financial centre. It is home to the second largest number of regulated investment funds globally, boasting a high level of tax transparency, regulatory and compliance standards.
No constraints
The BVI does not impose tax on dividends, interest, rents, royalties, compensations and other amounts paid by an investment fund to persons who are not resident in the British Virgin Islands.
Confidentiality
BVI authorities do not require information on investors or clients conducting business or investing there, thus ensuring a certain degree of confidentiality.
Legal system
The BVI offers a strong legal system, with laws that are clear, fair and sophisticated enough to determine complex international issues. Financial service providers are regulated by the BVI Financial Services Commission, to ensure high quality service and protection for investors.
Stability
As a politically stable jurisdiction, investor assets are protected and preserved. Moreover, investors are able to distribute their assets to whomever they please.
Vesbolt trading expertise backed by an empowering offshore haven