Bank and Prime Brokerage
All client trades are executed using Switzerland's leading provider of online financial and trading services – Swissquote Bank.
When you invest with us, your funds are first deposited directly in a segregated Swissquote bank account, which is created under your name. We can only begin trading with these funds when you give us permission to do so on your behalf.
About Swissquote Bank
Established since 1996, Swissquote offers banking and financial services and is considered one of the world's top five online currency trading service providers. They ensure that trading funds are handled in a clear, ethical and transparent manner.
Swissquote Bank Ltd, the Swiss leader in online banking, holds CHF 16 billion AUC with a market capitalization of CHF 500 million. They emphasise technological innovation and empower over 300,691 private investors and institutional clients to trade a wide range of currencies, equities, funds, bonds, warrants, options and futures. Swissquote provides clients with exclusive access to market research, learning resources, 24/5 multi-lingual support and advanced trading tools. In addition, the bank offers an electronic asset management tool, ePrivate Banking, as well as traditional banking services, including mortgages, savings accounts and more specialised transactions, such as currency trading (eForex).
Swissquote Bank Ltd. holds a banking licence issued by its supervisory authority, the Swiss Federal Financial Market Supervisory Authority (FINMA), and is a member of the Swiss Bankers Association. This independent body ensures the integrity of the Swiss banking system and protects the interests of creditors and investors. This secures confidence in the smooth functioning, competitiveness and integrity of Switzerland as a financial centre. Under this framework, and in accordance with the Swiss banking act, Swissquote clients around the world benefit from Swiss banking standards, including privileged deposits per creditor in case of a bank default.
Listed on the SIX Swiss Exchange (symbol: SQN) since May 29, 2000, the Swissquote Group has its headquarters in Gland (VD) and offices in Zürich, Bern, Dubai, Malta, Hong Kong and London. The Group currently employs 545 staff. Swissquote subsidiaries in London, Dubai, Hong Kong and Malta are regulated by local financial conduct authorities and are subject to an additional layer of internal audit and consolidated supervision by Swissquote Group to meet the requirements of the FINMA.
Swissquote Bank is the official forex and online financial trading partner of Manchester United.
OPEN AN ACCOUNT

BEST FOREX PLATFORM 2015
ADVFN Financial Awards

BEST INNOVATIVE TECHNOLOGY BANK 2015
The MENA 14th Forex Show, Dubai
BEST ONLINE TRADING BANK 2014
China Forex Investment Summit, Shanghai
INNOVATION AWARD IN FINANCIAL BUSINESS 2015
China Financial Investment Expo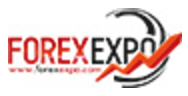 BROKER OF THE YEAR 2015
Moscow Forex Expo
Swissquote Bank Ltd, Switzerland
A member of the Swiss Bankers Association.
Swissquote Bank Ltd, Switzerland
Holds a banking licence issued by its supervisory authority, the Swiss Federal Financial Market Supervisory Authority (FINMA)
Swissquote Financial Services Limited, Malta
Regulated by the Malta Financial Services Authority (MFSA) and holds a category 4a licence.
Swissquote Ltd Limited, UK
Regulated by the Financial Conduct Authority (FCA), is an investment company based in London.
Swissquote Bank MEA Limited, Dubai
Regulated by the Dubai Financial Services Authority (DFSA), possesses a category 4 licence.
Swissquote Asia Limited, Hong Kong
Regulated by the Securities and Futures Commission (SFC) and holds a type 3 licence (Leverage Foreign Exchange Trading).